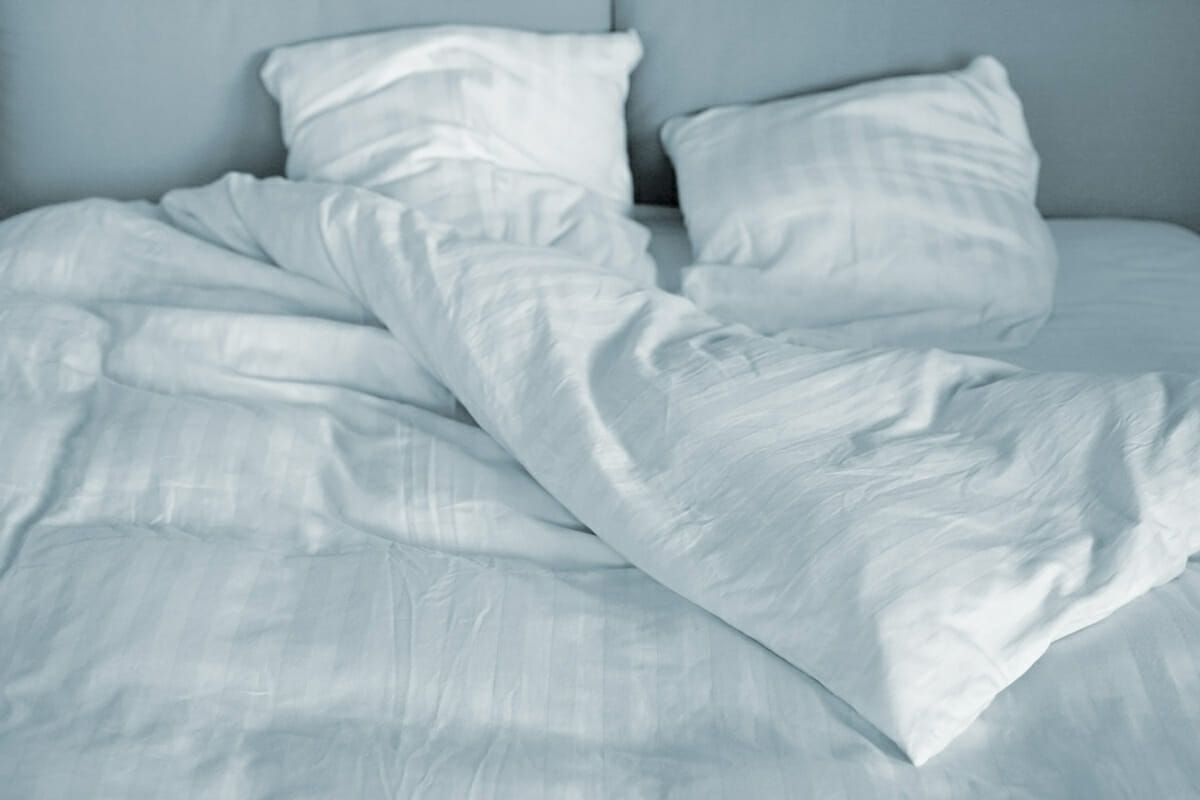 02 Jun

Differences Between Coverlet, Bedspread, and Duvet Cover

To say all bed covers are the same is a blanket statement. There are differences between coverlets, bedspreads, and duvet covers based on their materials, design, and purpose. From a distance, they might appear the same, but don't judge a book bed by its cover. Though there truly are no standard industry definitions,  the following are descriptions of Wooded River's definitions for each.

Let's cover all three and start with a clean sheet.
Coverlet
Our coverlets are designed with two layers of tapestry fabric and do not include a zipper. Depending on the tapestry, these can be lighter or heavier than a bedspread depending on the materials used such as linen, polyester, cotton, etc. Coverlets are top stitched around the outside edge. We do not center tack stitch as it can result in puckering thus causing the coverlet not to lay smoothly.
With two layers, most of our coverlets have a reverse-side solid. This adds a contrasting or complementary color to the ensemble.
Due to the variety of materials used, some of our coverlets are dry clean only. If that is the case, we recommend that you consult a reputable dry cleaner before cleaning to keep the same high quality for years to come.
Bedspread
All our signature wool blends come as bedspreads which means they have been designed with one layer. The edges have been surged and blanket-stitched to prevent unraveling. Since wool blends are heavier than many other fabrics, additional layers of fabric are unnecessary.
Being a wool blend, our bedspreads can be machine washed cold and tumble dried on low heat. This is ideal for those who do not prefer or have easy access to dry cleaning.
Our solid wool blends are also available as bedspreads allowing unique color coordination or to include as a layered or secondary bedspread with one of our other ensembles.
Duvet Cover
Duvet is a repurposed English word which was derived French. When translated from French to English, duvet means "down" which references the original material stuffed into a duvet cover to make the duvet. (One of many repurposed words to think about, perhaps while sitting on a chaise longue sipping a café au lait?)
Our duvet covers are made of two layers of fabric. While this can be any kind of fabric, we suggest when customizing to use lighter fabrics to avoid making the duvet too heavy. Much like Wooded River's coverlets, our duvets can be made from a variety of materials, so unless stated as safe for machine washing, dry cleaning is recommended.
Unlike a coverlet, however, duvet covers come with a zipper closure which you can insert your own choice of duvet filler in material like feather/down, synthetic down, polyester synthetic fibers, etc. While we don't offer fillers, all of our duvets incorporate standard sizes and there are many suppliers that specialize in different types of fill materials and fill weights based on specific needs (material sensitivities such as allergies, temperature, etc.)
Similarities
Despite these differences, all three share certain traits. No matter what style is offered on your chosen style, sizing is the same (for example, a queen bedspread, queen duvet cover, and queen coverlet are all the same size). They are also designed to be used with or without a bed skirt.
Need a custom solution? Wooded River can do that! No matter the project, we can be your custom design partner and provide custom duvet covers, bedspread, and coverlets for whatever project is on the horizon. Have further questions or want to talk about custom? Contact us today to get started!