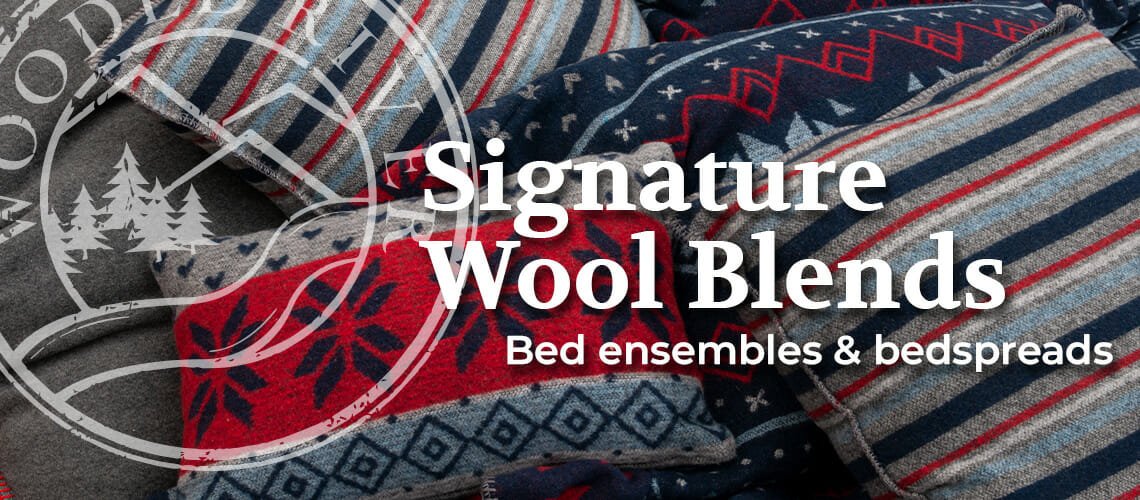 18 Apr

Signature Wool Blends: Bed Ensembles

When searching for a new look for a bedroom, many people start with the main attraction: the bedding. How do you decide on your bedding? Fabric, texture, design, color, warmth – everyone's criteria are a bit different and because there are literally millions of options, it can be difficult to decide… unless, of course, we are talking about Wooded River's Signature Wool Blends, because our wools deliver on all of them!

Human beings have been sleeping beneath the warmth of woolen blankets for centuries. In fact, wool as a textile has been around for millennia. But what makes wool such a great bed topper? Wool is naturally warm yet breathable, durable, moisture wicking, and even flame retardant. But there are potential drawbacks as well.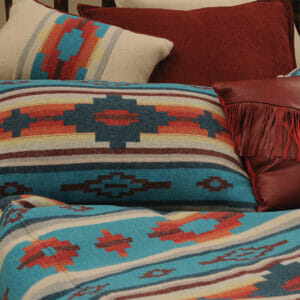 Wool is almost infamous for things like shrinking in the wash, scratchiness, and the dreaded static lightning storm that can light up the night; however, instead of using 100% wool, Wooded River uses a wool blend that helps offset those potentials while retaining all the advantages.
Ever pull a sweater from the dryer that is two sizes smaller than when it went in? Wool's unique characteristics doesn't always lend well to water and heat. As it washes, wool fibers rub against each other and ultimately pulls the fibers closer and closer… thereby shrinking!
Wooded River's wool blends eliminate much of that issue because the wool content is lower. As such, our bedding can be machine washed on cold and tumble dried on low.
Benefit #2: Loomed for softness
Though there are a variety of wools that have different properties (like Merino, virgin, and Shetland), most wool comes with the pre-conception of scratchiness. That simply won't do for your bedroom. Our wool blends are soft loomed with a combination of recycled fibers, acrylics, and virgin wool. The end result? A fabric that keeps all the durability but is soft against the skin.
Benefit #3: Warmth and durability
Two of wool's greatest attributes
is its breathable warmth and durability – aka, it is just as suitable for cold
nights as warm evenings and will last for years. Wooded River's Signature Wool Blends
take this to the next level as the blended synthetic fibers help with heat retention
and moisture wicking while increasing its lifespan. And the finish of our blanket stitch edge is not only decorative, but adds to the overall wear of the item.
Everything you need to create your look...
Though there are several factors that come into play when deciding on bedding, the top two are usually the fabric (how it feels) and the look. We've already touched on the fabric, so let's look at the look!
Wooded River offers more than 30 Signature Wool Blend bed ensembles ranging from solids and stripes, to lodge and western. Each ensemble has been curated with a bedspread, matching pillow shams, and three euro shams and you can build out your set further by adding a coordinating bed skirt, décor pillows, or even window treatments.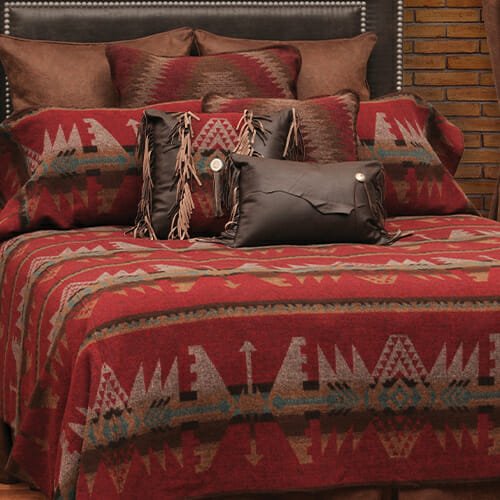 Geometric patterns and colorful displays encapsulate Wooded River's southwest and western wool blend patterns. For instance, Yellowstone (shown) is one of our best selling ensembles with its bold crimson color punctuated with warm camel and pops of turquoise.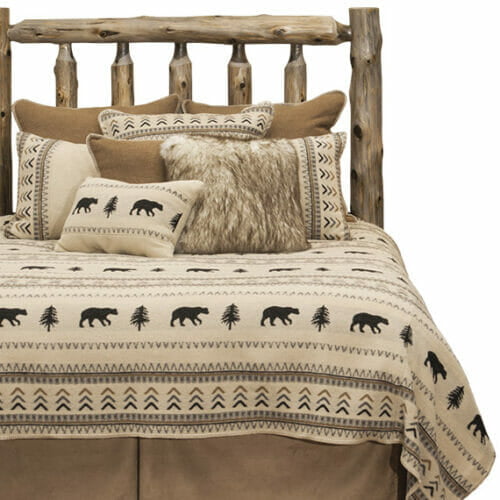 Wooded River's Signature Wool Blends are perfectly suited for cozy lodge and Northwoods patterns. These bed ensembles incorporate calm and earthy colors and many feature woven animal prints. Shown here is one of our best sellers (Boulder) with its creamy and calm appeal.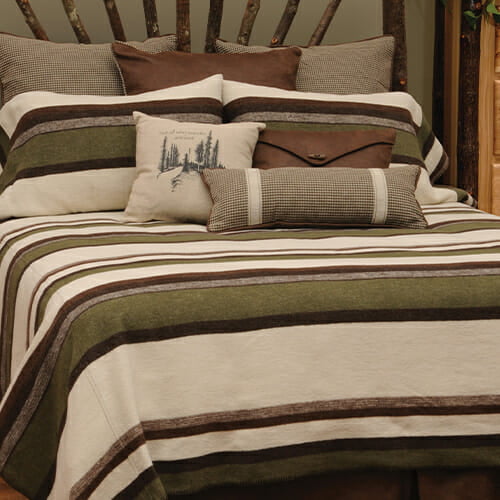 The most popular patterns for bedding for the last 50 years have been solids and stripes and Wooded River has them in spades. Like the calm Sage Valley (shown), all of our stripe and solid bed ensembles and bedspreads are the perfect neutral pallet to build your bedroom decor.
Keep coming back to our blog for more information about Wooded River's Signature Washable Wool Blends or check out previous posts to learn more!