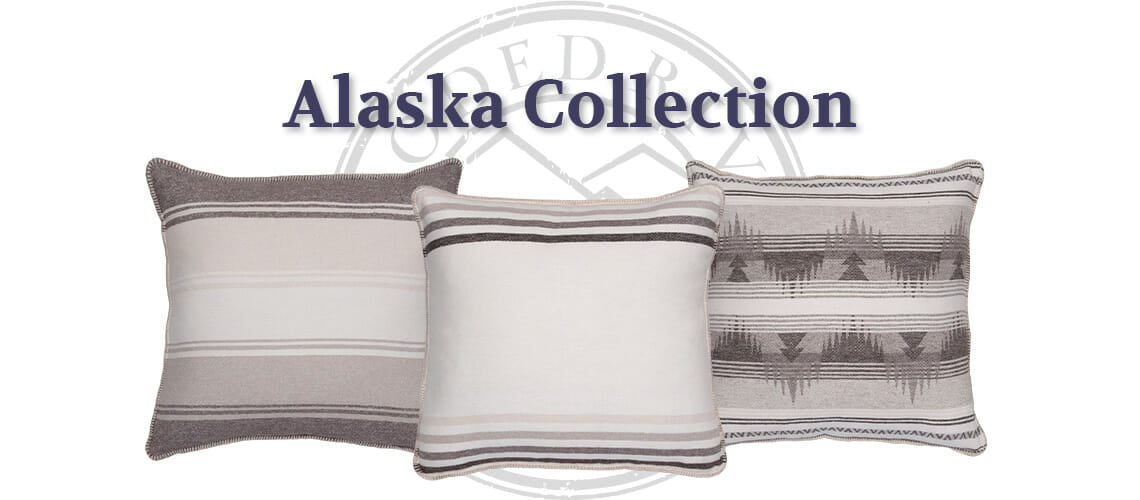 15 Mar

The Alaska Collection

The Alaska Collection patterns are Wooded River's newest edition to our cotton blends and they make it so easy to mix-and-match to create your own bed ensemble!

Not to get too artsy on you here, but this was our design intent for this collection: "to capture the natural purity that is inherent in the unblemished landscapes of Alaska." Well, we think this cotton blend collection does just that by incorporating downy whites, muted taupes, and heathered browns that whisper "snuggle in me."

All three of the new Alaska patterns (Fairbanks, Juneau, and Ketchikan) are highlighted below to help give you an idea how you can mix and match within the collection: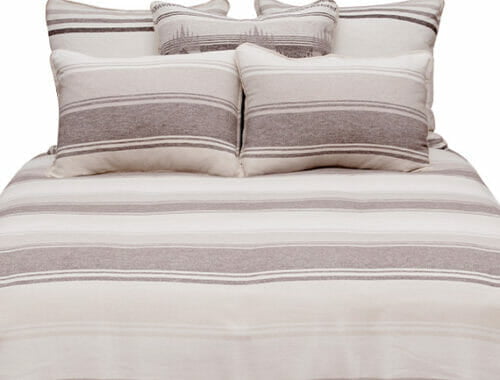 Fairbanks incorporates large tonal stripes that give fairly equal real estate for each color. 
In the picture, Fairbanks dominates the look as both the bedspread and pillow shams, which ultimately pair well with Juneau's smaller stripes and Ketchikan's pattern as euro pillows.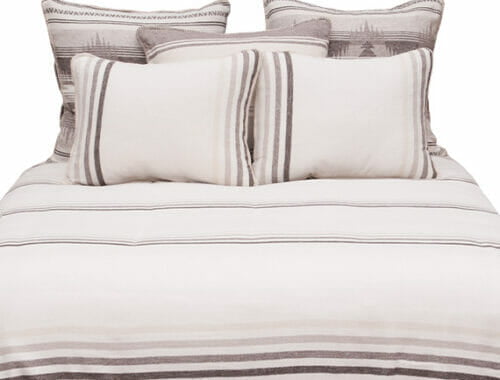 Juneau is dominated by a downy white field interrupted by four small stripes that step down the tonal scale. 
Shown here, Juneau is paired with the more active Ketchikan pattern on two euro pillows while Fairbanks rounds out the alternate euro.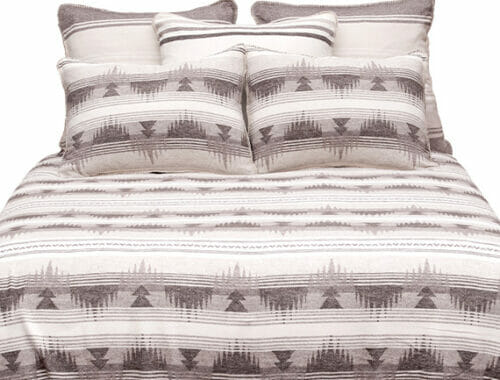 Where as Fairbanks and Juneau rely on simple stripes, Ketchikan's pattern is active with geometric silhouettes that are reminiscent of a pine grove and its watery reflection.
Again, all three patterns are used here to show just how easy it is to mix and match! 
The Alaska Collection is available as bedspreads, pillow shams, euro shams, throws, and multiple sizes of decorative pillows. And just like all of Wooded River's cotton blends, they are soft, warm, and easy-to-care-for being machine washable! See even more about our cotton blends here.
To cap things off, you can mix and match across our different cotton blend collections. Keep your eyes open for the next installment to learn about our Arizona Collection with all of its beautiful pops of color and the Dakota Collection's cool and calm tones.