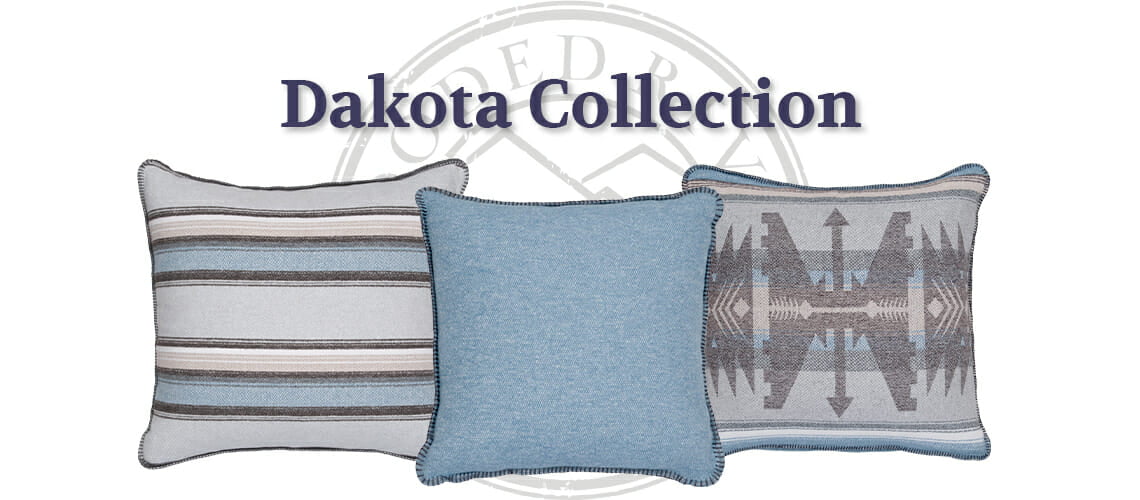 28 Mar

The Dakota Collection

Home, home on the range! The great northern plains were the inspiration for Wooded River's Dakota Collection of cotton blends. Cool, light, and soft, our cotton blends are a fantastic way to mix-and-match your way to your very own look.

As seen in the previous two highlighted collections (Alaska and Arizona), the Dakota cotton blend bedding collection evokes the myriad of landscapes found across North and South Dakota. From cool blues, to heathered grays, to muted taupes, we know you will love the calm serenity our Dakota patterns will bring to your bedroom or showroom floor.

All three of the Dakota patterns (Pierre, Bismarck, and Stanton) are highlighted below to give you an idea how you can mix and match within the collection: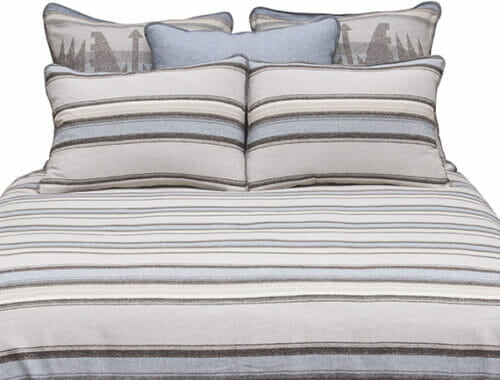 Named for South Dakota's capitol, the Pierre pattern features a simple repeated stripe that offers a cool and refreshing appeal.
As you can see from the photo, the stripe plays well with the other two patterns.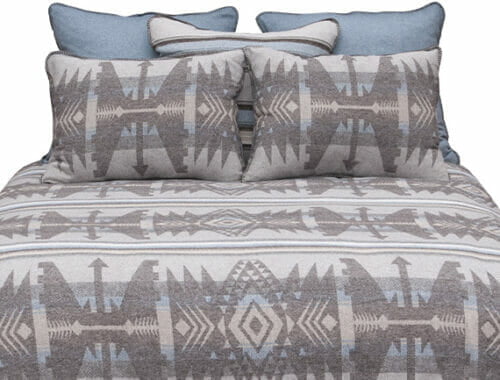 Again, another state capitol receives special treatment with an interesting geometric pattern that utilizes all the colorways found within this collection.
Mix and match to your heart's content to create your own look.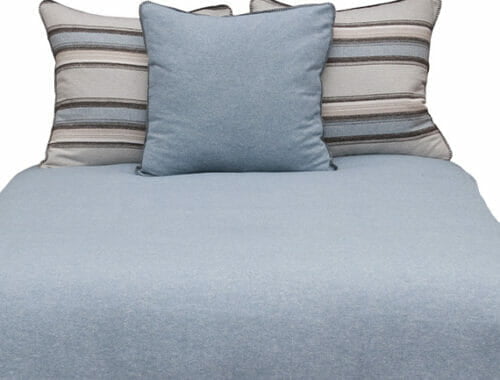 Stanton adds another solid to our cotton blends with the quiet blue found within the Dakota patterns.
A great way to add color to any of the other collections (Alaska and Arizona), Stanton can just as easily stand alone for a simple appeal.
The Dakota Collection is available as bedspreads, pillow shams, euro shams, throws, and multiple sizes of decorative pillows. And just like all of Wooded River's cotton blends, they are soft, warm, and easy-to-care-for being machine washable! See even more about our cotton blends here.
You can mix and match across our different cotton blend collections (Alaska and Arizona). Make sure you check out the posts on all of our cotton blend collections to get inspired!