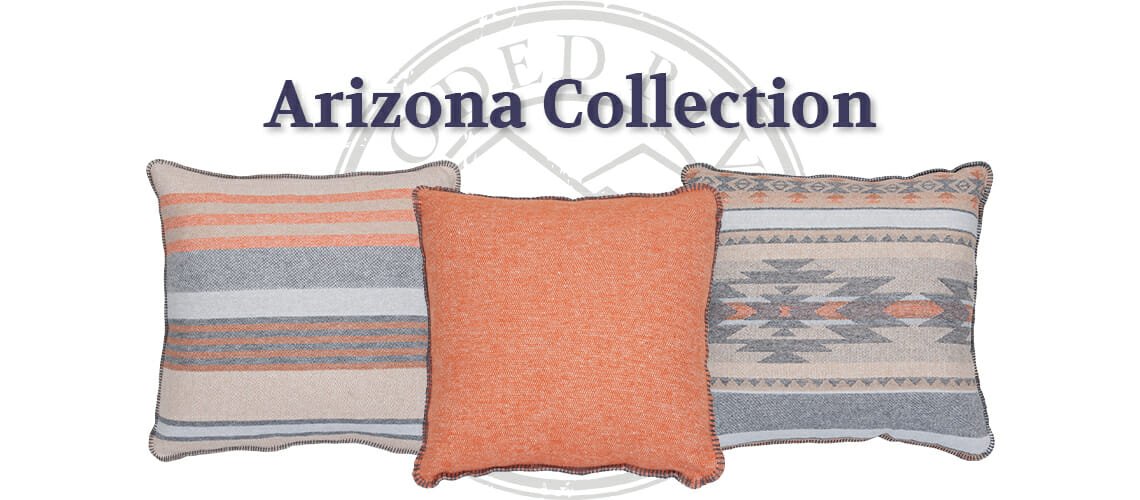 20 Mar

The Arizona Collection

Like all of Wooded River's cotton blend bedding items, the Arizona Collection makes it easy to mix-and-match patterns to create your own bed ensemble!

Like the Alaska Collection, our Arizona patterns are inspired by its namesake and the gorgeous sunrises and sunsets made famous by the southwest landscapes of the United States. With a mixture of cheerful orange, gentle creams, muted blues, and heathered grays, the Arizona Collection has a beautiful top-of-bed appeal.

All three of the Arizona patterns (Chandler, Phoenix, and Winslow) are highlighted below to give you an idea how you can mix and match within the collection:
The Chandler stripe takes all of the colorways within the Arizona Collection and presents them in varied and active stripes that incorporate negative space in eye-catching ways. Pictured with all three patterns, you can easily see how each plays off the next with striping, a southwest design, and a gentle solid that all work together.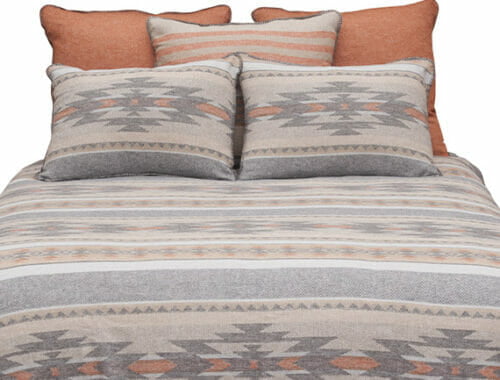 We simply had to name this pattern after Arizona's state capitol! The southwestern geometric pattern again utilizes all of the colorways found within this collection by minimizing the solid orange while focusing on the rest of the palette.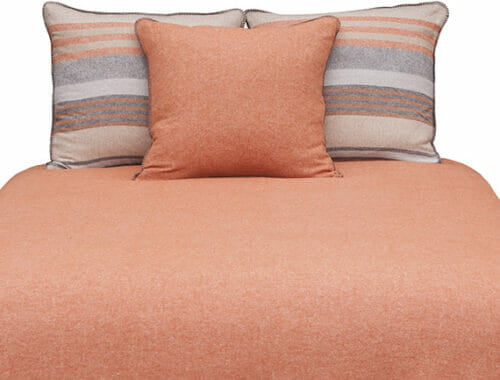 The solid color for Winslow has been softened with a back weave of the creamy grey found within the rest of the collection. Though still bright and cheery, it isn't so bold as to overtax the eye.
The Arizona Collection is available as bedspreads, pillow shams, euro shams, throws, and multiple sizes of decorative pillows. And just like all of Wooded River's cotton blends, they are soft, warm, and easy-to-care-for being machine washable! See even more about our cotton blends here.
You can mix and match across our different cotton blend collections (Alaska and Dakota). Keep your eyes open for the next installment to learn about our Dakota Collection with all of its calming and cool tones.